AMD already discussed their plans for the desktop platform, now it's time for the mobile segment. Earlier this year, AMD already released Kabini and Temash APUs with an 28nm process. We haven't seen much of these used in tablets or laptops, only some low-power laptops from acer. This will change with their replacements, Mullins and Beema. The reason why they didn't use temash in the tablet sector is probably because its relatively high power consumption. Mullins which replaces Temash is said to have an SDP of only 2W compared to his predecessor using 3-4W! AMD also promises that the performance per watt will be doubled, from the performance results we have, this should be about right:
AMD APU Performance Results
 
Temash A6-1450 (8W)
Mullins (4.5W)
%Increase
Kabini A6-5200 (25W)
Beema (15W)
%Increase
PCMark 8 Home
1343
1809
35%
1861
2312
24%
3DMark 11
468
570
22%
685
823
20%
 
Also the new Beema improves the performance per watt by very much comparing to the older Kabini. I can imagine that more distributers will take these processors in their systems then with the previous line of jaguar-based processors. Here is the roadmap they gave us: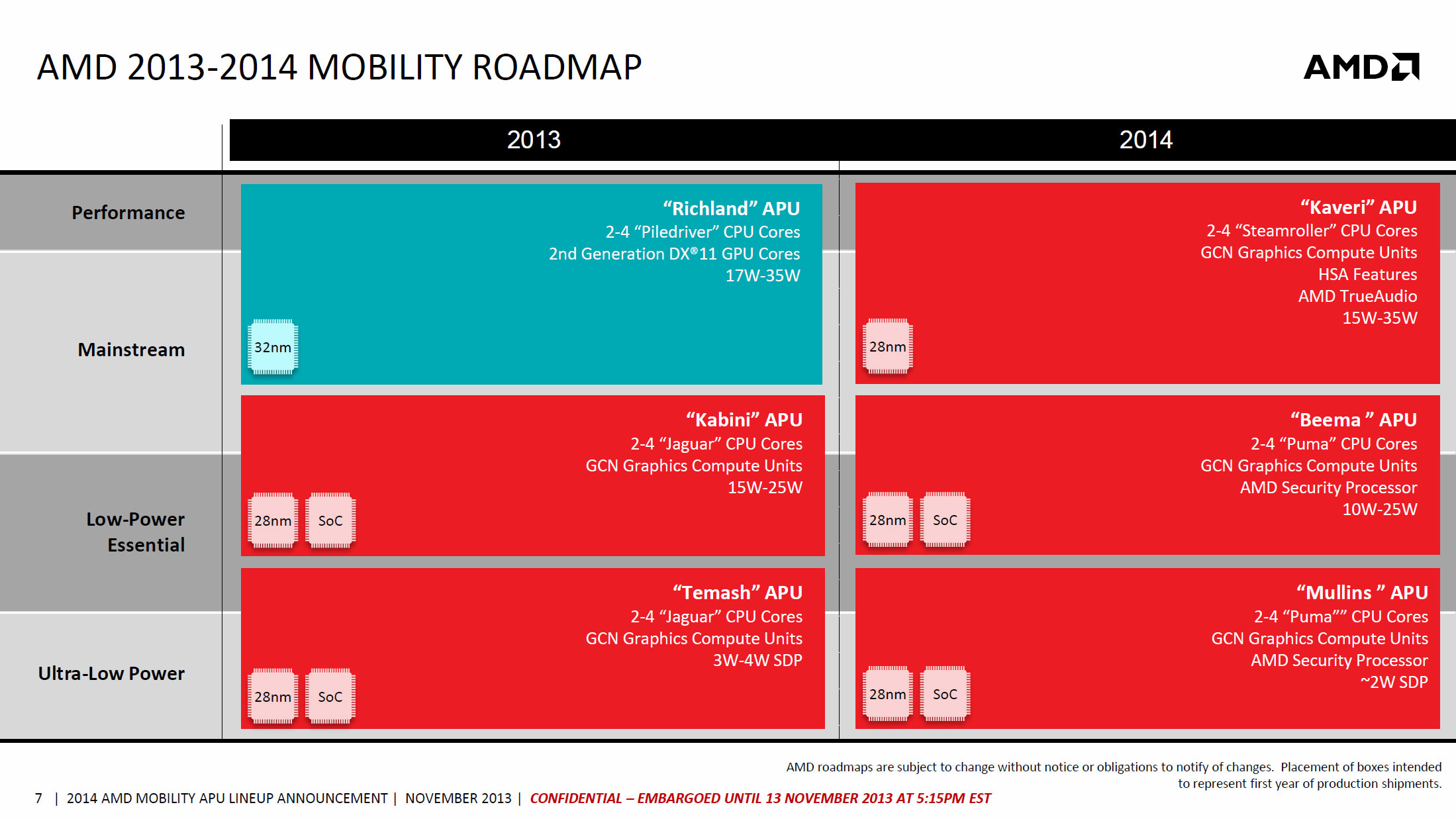 As you can see, AMD makes use of a new kind of cores called "Puma". The previous "Jaguar" cores aren't that old, but AMD had to react against intels Bay trail update which offers better performance per watt and that's why distributors choose them over AMDs offerings. AMD is targeting Silvermont which offers lower consumption, but almost equal or worse performance then the current kabini APUs, if Mullins is able to catch up with Kabini performance, it will be a bang for the buck!
Other features are the AMD security processor (ARM Cortex-A5) and Microsoft InstantGo. The security processor provides a Trusted Execution Environment to help protect against viruses and malware. InstantGo from microsoft helps to shorten startup times, so that the APU powered device is always standby for use, alse mail refreshing while on standby is one of its features. Then you also got AMD dockport to be able to connect up to 4 displays at the same time, like the feature says, it uses a Dockporter to achieve this goal.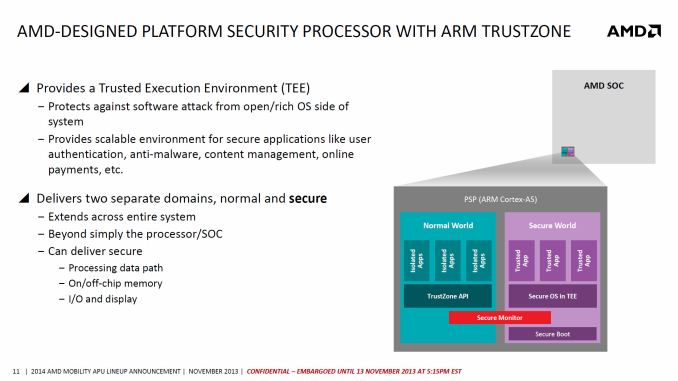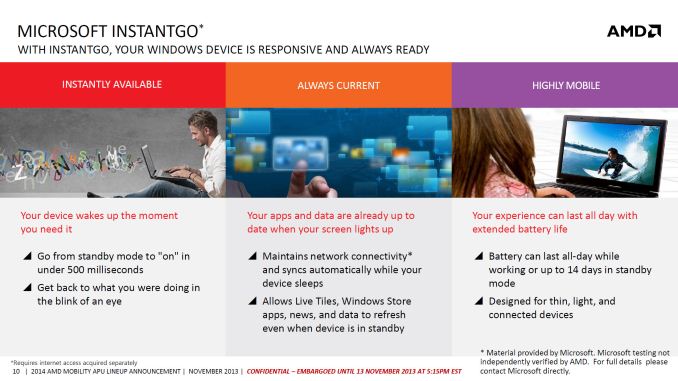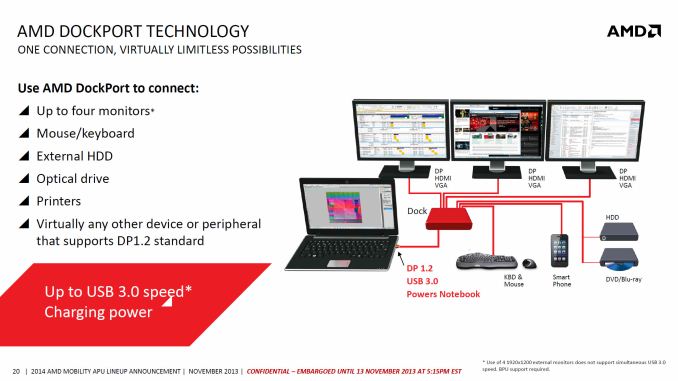 We only know that the mobile version of Kaveri will be released in 1H 2014, we aren't sure from the other two.